Yummi it's dinner time!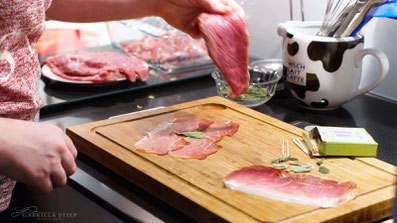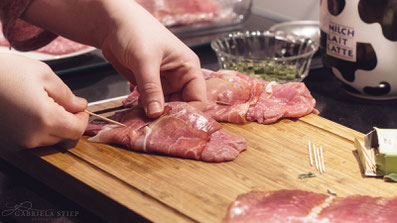 Diese Woche zeige ich euch eine andere meiner Leidenschaften neben der Fotografie - das Kochen!
Schon von klein auf durften wir zu Hause mit Mama und Papa mitkochen. Wir haben viel bei Ihnen gelernt und sowohl ich und als auch meine Schwester können euch so einige Leckerbissen zaubern.
Das seht ihr auch auf den Bildern. Hier bin ich das Saltimbocca für das Abendessen mit meiner Mitbewohnerin, meiner Schwester und deren Freund am vorbereiten. Als Beilage haben wir ein leckeres Risotto gezaubert.
Wir haben wie immer viel zuviel gekocht und waren am Ende total vollgefressen - aber lecker wars dafür ;)
*******************************
This week I like to show you another one of my passions next to photography - cooking
Me and my sister started to cook with my mum and dad very early and we both can serve you some yummi yummi food ;)
Here you see me at the preparation for the Saltimbocca with risotto I made for dinner with my sister and her boyfriend and for me and my roommate. Saltimbocca are thin scalops of veal wrapped in raw ham (I always use smoked ham) and served with a salvia cream sauce.
As usual we have cooked to much and weren't able to move an inch but it was very tasty ;)